Gastown
the blarney stone
tHE bOURBON
The portside Pub
The Astoria
The Red room
Imperial
Downtown
The Railway STage and Beer Cafe
The Roxy Cabaret
Studio Nightclub
The Fox Cabaret
THE BACKSTAGE LOUNGE
Surrey
ocean park hall
elements casino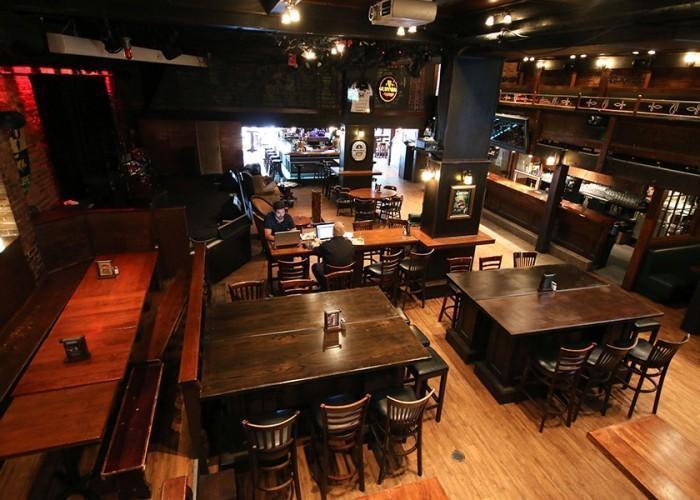 Capacity:340
Conveniently located in the heart of Vancouver's historic Gastown District, the Blarney Stone is open 11am till late, 7 nights a week and features live music every Friday, Saturday, and Sunday nights.
Cap: 300
Vancouver's newest/oldest venue: The Hindenburg. Come by and check it out for yourself.
Cap: 450
Red Room is a large party venue that can accommodate hundreds of guests. It's 450 capacity room features Vancouver's first state of the art PK SOUND system, world class Intelligent lighting and wonderful sight lines. The venue is ideal for a variety of performances and nightlife events, and has been noted recurrently as one of the best places in Vancouver for live music and DJ shows.
Cap: 650
The Imperial is a 6,000 square foot stylish, state-of-the-art private event and multimedia facility located in the city's urban core. It is Vancouver's hidden gem. Carefully transformed from its abandoned Asian movie house state to its contemporary revitalized form, The Imperial offers clients an exciting and unparalleled event experience. With a recently updated world class audio and lighting package as well as a flexible floor plan, we can accommodate anything from concerts, corporate presentations, sit-down dinner service, fundraising events, private events or anything you can think of. If you can imagine it, we can create it.
Cap: 200
Vancouver's original live music venue reopens with a facelift and renewed approach to music and beer. The Railway's iconic history of supporting the community continues with twenty-four VERY local craft beers on tap, plus an additional four "cask engines" to be used exclusively for frequent, rotating local craft beer casks.
Cap: 330
Centrally located on the famous Granville strip. Features music of all kinds, with a full sound a lighting system.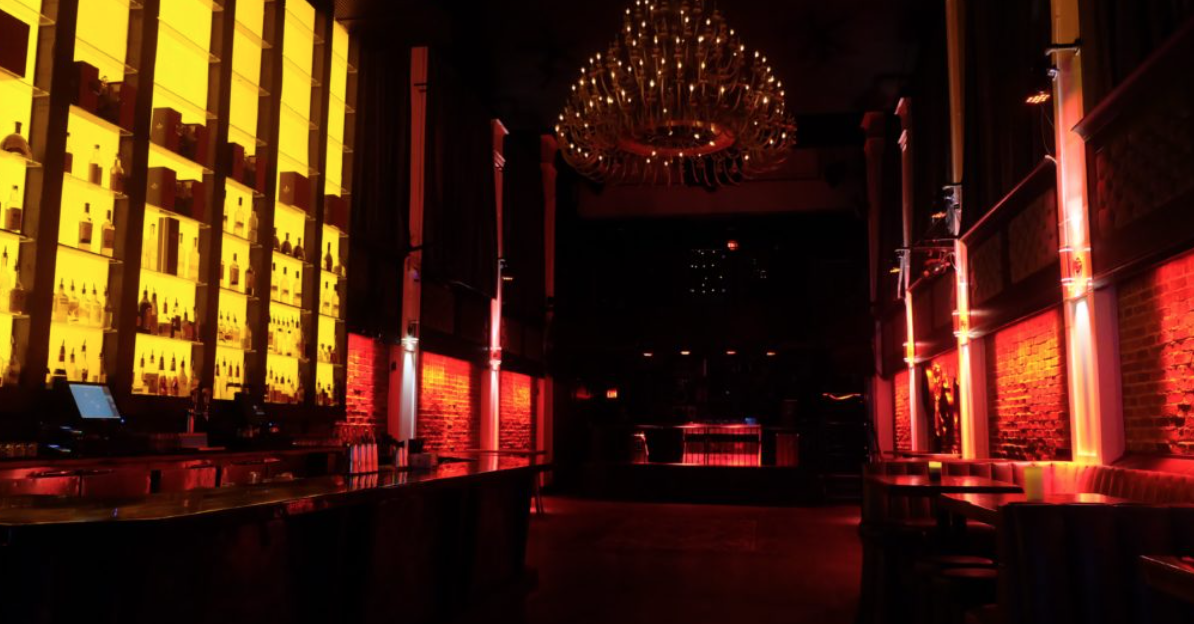 Cap: 275
Right in the heart of Downtown Vancouver Granville Entertainment District, Studio Lounge & Nightclub is unlike any other nightclubs in Vancouver. Offering 5500+ square feet of open space of sophistication, high ceilings, state of the art chandelier and lighting systems.
Second Floor was born in 2017. We are a premium sports lounge that offers top notch food, drinks & entertainment.
Cap: 200
The Backstage Lounge has undergone some renovations and is now a funky, elegant space; a perfect venue for live music. with a capacity of 200, the main level encompasses a long backlit main bar, dance floor, elevated stage 20 feet by 16 feet, a VIP area available for bookings, cozy seating areas, and a large wrap around water front patio. The second level, The Upstage Lounge, provides an unobstructed view of the mountains, Stanley Park and False Creek, with its own bar and cozy seating areas.
Located on Vancouver's Granville Island.
The Bluebyrd Stage is a 2,500 SF nightclub equipped with sound system, performance stage and light show, and full service bar. The capacity is 250 people. This venue also contains a turn-key permanent casino. This space is ideal for private nightclub events, a variety of live music shows and showcases, comedy nights, private parties and casino night fundraisers.
Located in North Surrey. Easily accessible by skytrain or ride from Surrey, New Westminster, Burnaby, Vancouver and Langley.
The Redbird Room is an 1,100 SF pub style lounge with a full PA, performance stage, dance floor, pool table and full service bar. Capacity is 108 people. This venue is ideal for indie band shows, private events and fundraisers.
Located in North Surrey. Easily accessible by skytrain or ride from Surrey, New Westminster, Burnaby, Vancouver and Langley.
Ocean Park Community Hall is located in South Surrey in the heart of the Ocean Park community. We are bringing a series of live shows to Ocean Park Hall between October 2017 - June 2018. These shows can be attended by up to 150 people.
Cap: 350
Formerly knows as Ponchos, The Blackbird's appeal and key to success has always been our featured weekly live music. Our two level night club is second to none when it comes to turning up the volume, with performance genres that are sure to deliver the best in what music has to offer. With a large dance floor, nightly drink specials, and a great atmosphere, our staff would be happy to help make your evening exciting and memorable.
Elements Casino is home to the best gaming, entertainment, and dining options in Surrey. Feel the excitement as you hit the gaming floor and choose from over 500 slot machines, or a variety of table games such as blackjack, baccarat, or roulette. Looking for live music? Enjoy a free concert from a cover band or local musician. If you're in search of a great local restaurant, we've got you covered. Between our buffet, lounge, quick service options, and group dining, we've got something for all tastes. So whether you want a great selection of casino games, a live concert, delicious food in a great venue, or all of the above, drop in to Elements Casino – It's All Here!
Cap: 305